How We Got Started
Armed with a master's degree in Material Engineering and years of international business experience, Duke Yu started a consulting business in Toronto, Canada in the early 2000's to help North American companies locate reliable overseas packaging sources as well as advise overseas companies on developing global markets.
Duke quickly found that language and culture barriers combined with an underlying current of distrust were regular barriers for business transactions between eastern-based and western-based companies. Consulting partners were integral to building bridges between the East and the West, and the growing demand indicated that there was a big opportunity for DuPak to expand beyond a consultative role and fill the gap between the two sides of the world.
DuPak provides customers the comfort of dealing with a North American company, while utilizing their industry and business expertise to provide global solutions on a local scale. From day one, DuPak's business motto has been: "We stand behind our products and services with confidence. Integrity and trustworthiness are everything to our business."
Thanks to the DuPak team's tireless efforts and years of invaluable exploration, we have developed many long-term partners who recognize our commitment to their business. There is nothing more satisfying than helping partners achieve their ever-changing goals!
Our Team
Headquarters
Canada
Duke Yu
President & CEO
P: (905) 829-5066
F: (905) 829-5033
2020 Winston Park Drive
Suite #202
Oakville, ON, L6H 6X7, Canada
Manufacturing
Asia
Apple Xuan
Director, China
58 Binjiang Bei Road
Xiangsheng Juncheng
Zhuji, Zhejiang, China
Sales
Certifications
Some of our valued partners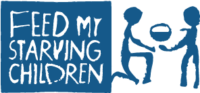 Existing Customer Feedback
We hope you enjoyed doing business with us. We would like to hear your thoughts and suggestions so we can improve. Thank you for your feedback!